Harpke Family Farm is perfect for intimate meals, fine wine tastings, wellness events and other small gatherings. Join us for an upcoming farm table dinner to experience our space and the talented chefs who choose to source our local produce for their restaurants.
Total Space: 1 acre with plenty of space available for creative use
Seating Capacity: fixed seating for 40 guests under the chickee hut
Catering: food plating stations available for a caterer of your choice
Cooking Amenities: fire pit, gas grill and walk-in cooler available
Parking: limited spaces on site, shuttle recommended for large groups
Location: a stone's throw from 95, the turnpike and FLL airport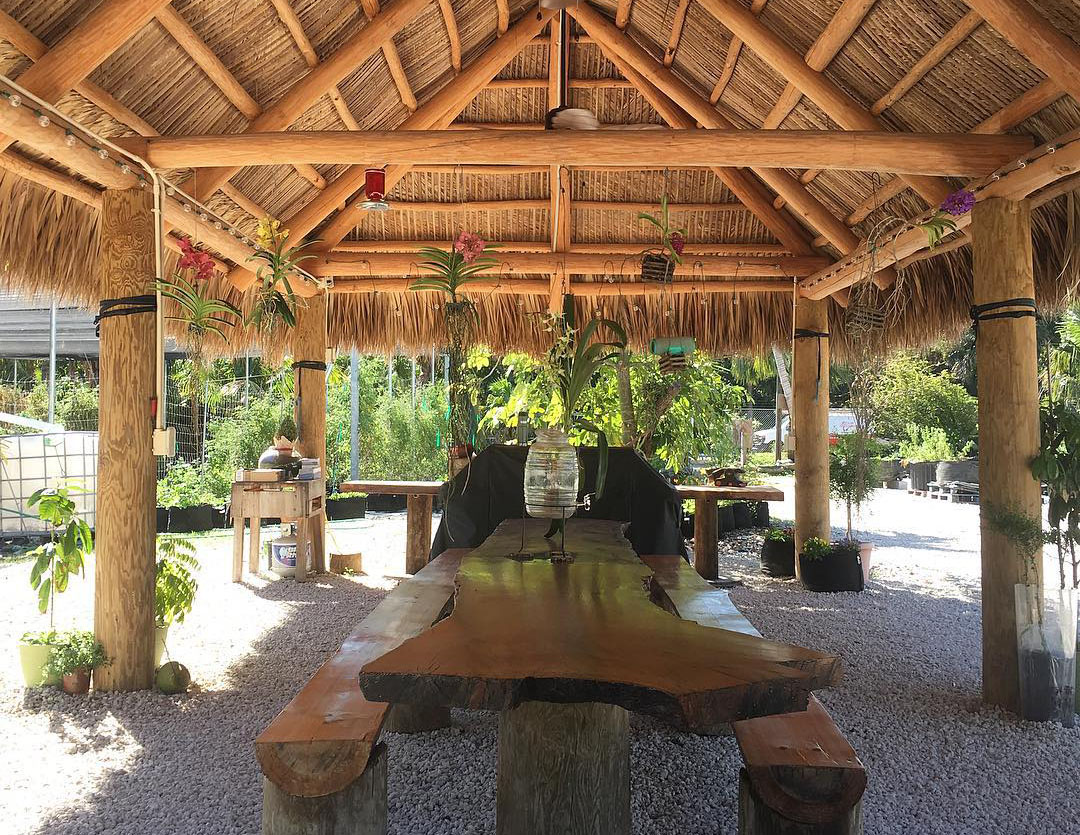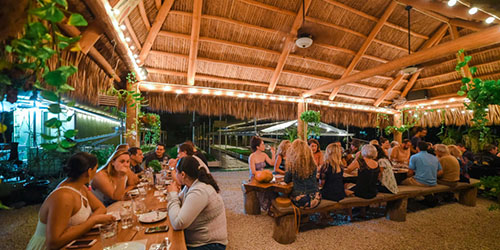 Seat your guests in our traditional Seminole chickee hut year round.
Host a fine dining experience in an unpretentious outdoor setting.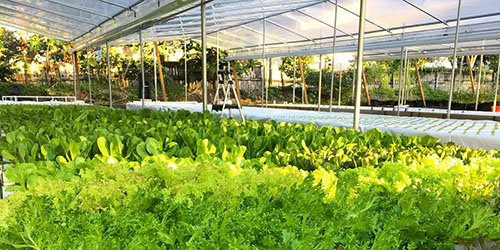 Enjoy a backdrop of in-season produce on an operational farm in a truly urban setting.
Get access to harvest the finest specialty produce for your meal.
Event Gallery
Check out some action shots from past events on the farm.
This space is an operational farm. Friendly farm animals (guard dog and cats) and airport traffic (planes) come with the territory!
We welcome all licensed and insured caterers. No commercial kitchen on site.