Welcome to Harpke Family Farm!
We are an urban farm in South Florida growing specialty produce for discerning chefs and local families year round. We focus on great taste and freshness with all-natural farming practices. Sustainability drives every decision we make on the farm.
Try our produce and you'll know it was grown and harvested with love.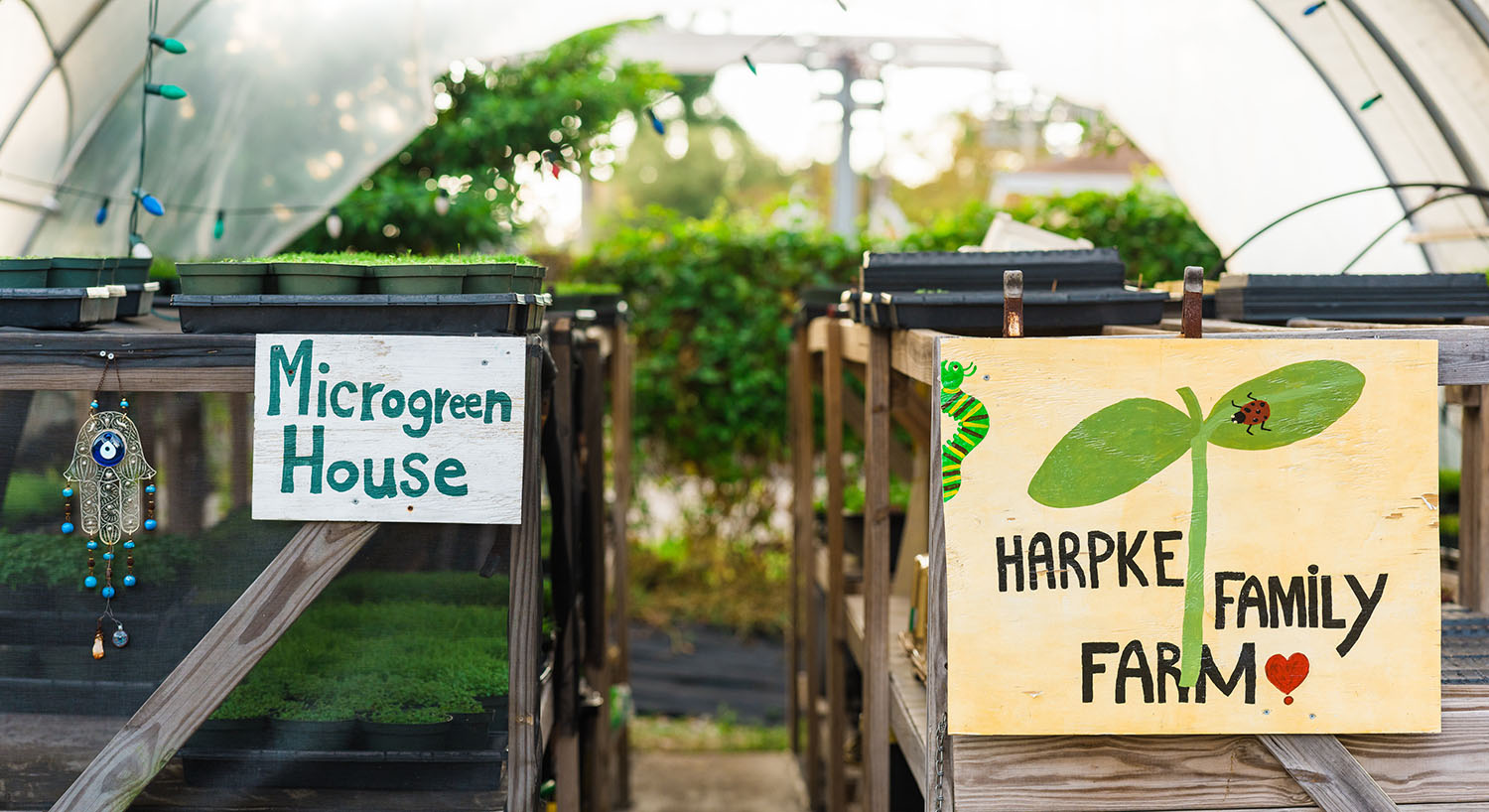 Shop Local Produce
We're partnering with local farms to bring fresh produce to local families. Order online and pick up at the farm on Thursdays from 11am to sunset. You'll get the freshest, most flavorful produce available and can feel good about supporting small farms.